Okay, I am lying and kind of a witch....but this really is the story of the Wardrobe.
This wardrobe started with this beautiful little tag pack from Prima. So many colors to choose from.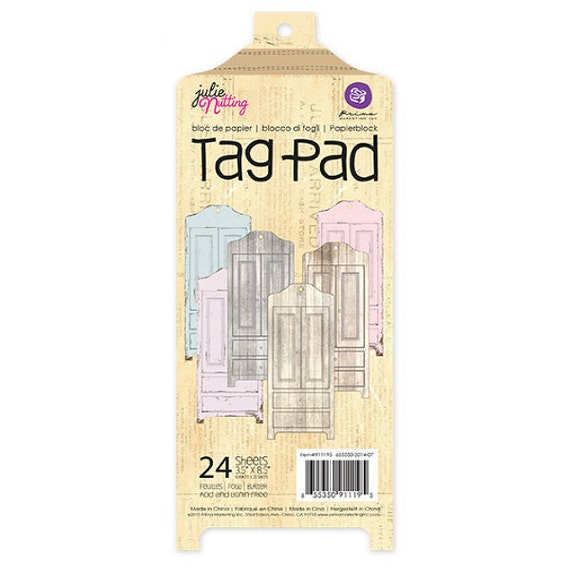 I know they are tags but, I couldn't resist! I used two tags to make this cupboard.
I took some time to think about how I wanted it to open and function.
Cut the basic shape out of chipboard then wallpapered it inside as well as out.
The drawers both open, if you make one, calculate the drawer parts to be a few millimeters smaller than the finished opening.
I added a hanging bar to the inside. A tip about the doors, I used a strip of cotton ribbon, glued to the inside hinge edge before I papered the inside. this allows it to open and close without cracking
Cameo embellishment to the side, Tim Holtz grunge hinges. These are great to work with because they bend without breaking. Tim's paints also were a perfect match to touch up the back and corners to blend in.
You will have to come back next Friday to see what I hang inside.
Supplies
by
Scrapendipity
.....DISCLAIMER.....